So here it is the official Cat6racer gift guide. No artisan painted axes or mustache waxes here just Good, practical (except for one) gifts and a handful typos. Check back on this one for occasional updates over the next few weeks.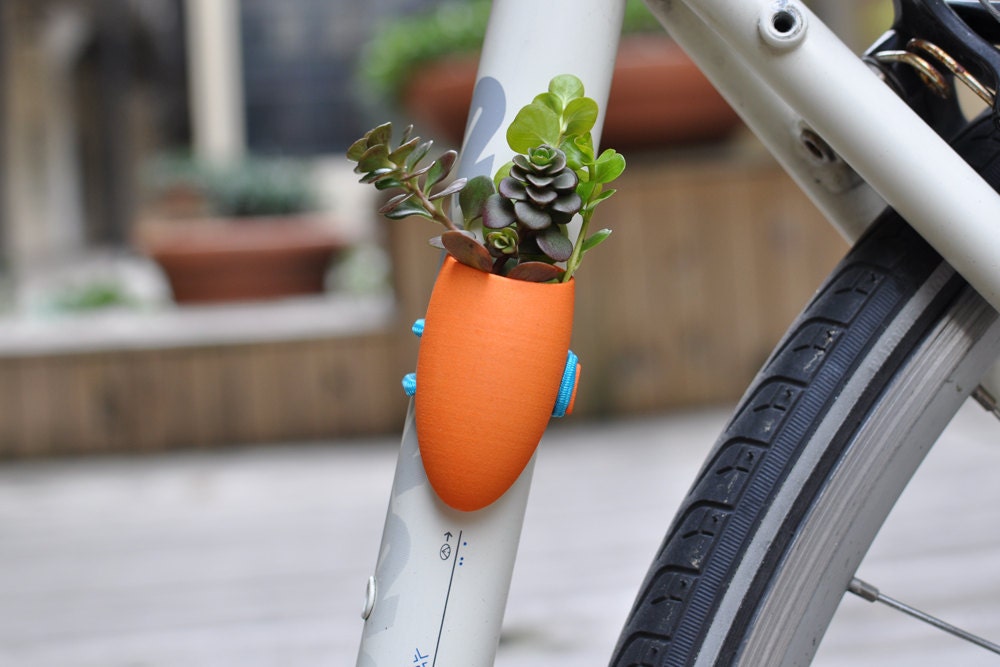 BIKE PLANTERS
MSRP $49.18
Ridiculous, but
awesome
, using a 3D printer, Atlanta-based designer Colleen Jordan creates small planters that you can wear strap to your bike.
One minute from start to enjoy. The actual press time takes only 20 seconds gets coffee into you and gets you out the door and rolling. Nearly indestructible and cleans up ins seconds. Hands down of favorite way to make a single cup of strong coffee.
More after the jump
SERFAS THUNDERBOLT HEADLIGHT/ TAILLIGHT
MSRP $45
Everyone who commutes by bike or rides at night needs a good set of lights. With a long lasting USB rechargeable battery and 90 lumens of punch the Thunderbolts are the best lights we've tried without breaking the bank.
Giro LX / Giro LX LF (Long Finger)
MSRP $85
Top notch construction, amazingly perfect fit and a great looks make these my favorite road cycling. A must have.

PARK PIZZA CUTTER
MSRP $20
A bit Cheesey, but it's seriously sharp and functional.
PARKTOOLS BO-2
...And While you're at it it
MSRP $10
ORTLIEB WATERPROOF MICRO SADDLE BAG
MSRP $30
Not for everyone, but if you know some one who needs one, get the the best. ultra lightweight saddle bag with a roll closure combined with tapered seams. Quick release mechanism makes it easy to pack it into the coffee shop with you. More about Ortliebs products.
Possibly the best Hydration pack ever made, certainly a favorite on the North Shore. The M.U.L.E. is the perfect size to pack you gear into for the ride while still leaving you extra room for tools and snacks.
MSRP $110
Everyone needs a good knife in their Camelback or Pannier. Super handy when you need to slice up an orange or amputate a limb on the trail.
Severed Dick anyone
?
MSRP $25
This one goes to 11! Eight to eleven s
peed compatible and burly as fuck!, G
ood tools are well
worth
the money and at twenty five bucks this is a steel for a solid chain tool, a fraction of the price of similar tools and defiantly made to last. This is a winner for sure.
MSRP $33
Black bar tape is so practical, how about practical with a pop?
$275
Blow your favorite cyclists mind. Expensive as fuck and hard to get, but how nice would this be. Like riding to work in classy housecoat.
#christmas #2013giftguide #giftguide #cyclistgear